Fostering an Educational Experience Rooted in Equity, Understanding, & Respect
The Sioux City Community School District serves over 15,000 students representing significant diversity in race, ethnicity, socio-economic status, and many other measures. We are a beautiful representation of cultures and backgrounds. From the moment our students step into our schools, they benefit from learning and growing together – unified in education. The role of student services and equity education is to foster an educational experience that is rooted in equity, understanding, and respect.
The department oversees specialized student services and programs designed to meet the unique and individual needs of students. Our supports include K-12 professional counseling, anti-bullying efforts, ESL services, the homeless education program, the Title VI Indian Education Program, and Bright Futures.
In addition to these supports, the District has also developed innovative programs to integrate social and emotional services into the curriculum. The Student Services and Equity Education Department guides these program offerings:
Positive Behavior Intervention Supports (PBIS) – PBIS teaches all students in the District positive behavior expectations and acknowledges students for following these expectations.

Second Step Program – At the elementary level, PBIS is reinforced by the Second Step Program, which is an effective social-emotional learning tool to nurture students in their early school years.

Mentors in Violence Prevention (MVP) – In middle and high school, students are introduced to the Mentors in Violence Prevention (MVP) program, a peer-based, prevention program that gives upperclassmen the tools to mentor underclassmen on sensitive topics relevant to today's youth.

Community Resource Partnerships – At all grade levels, students can also get in-school support from local partner community agencies.
These additional support services build citizenship, a sense of community, and an enhanced learning experience for students.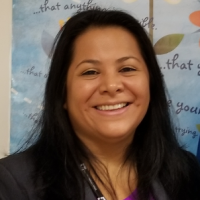 Student Services & Equity Education